The KUCB Newsroom provides newscasts Monday through Thursday at noon and 5 PM on KUCB Radio. You can find many of our local news stories here.
GCI pays $40.2 million to settle federal allegations it violated False Claims Act, bidding rules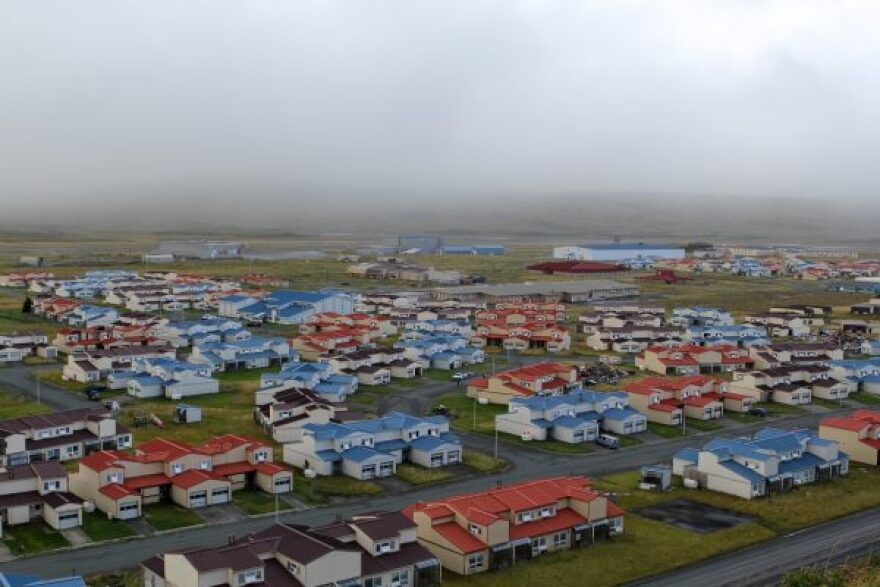 GCI Communications Corp., Alaska's largest telecommunications company, has agreed to pay $40.2 million to settle allegations by federal prosecutors that it violated the U.S. False Claims Act and competitive bidding rules.
The U.S. Justice Department had alleged that GCI knowingly inflated its prices in order to receive federal subsidies for its services in rural areas.
Former GCI Director of Business Administration Robert Taylor will receive $6.4 million as part of the settlement under provisions of a federal whistleblower law for his part in the case.
The allegations were in connection with the company's participation in the Federal Communications Commission's Rural Health Care Program. The program pays more than $570 million annually in subsidies to help rural health providers with telecommunications.
The subsidies are based on the difference in telecom service costs between rural and urban areas in the same state. FCC rules also require competitive bidding for the subsidized services.
Prosecutors alleged that between 2013 and 2020, GCI didn't follow the rules on how to calculate prices, leading to the company getting more in subsidies than it was entitled to.
The prosecutors also said GCI caused rural health care provider Eastern Aleutian Tribes Inc. to agree to inflated prices after a contract was competitively bid. That also led to GCI knowingly getting additional higher payments, in this case from 2015 to 2018, according to the Justice Department.
"Telecommunications providers that seek to participate in important FCC programs like the Rural Health Care Program must comply with applicable rules, including those governing how they competitively bid on contracts and set their prices," said Brian M. Boynton, the principal deputy assistant attorney general and head of the Justice Department's Civil Division.
The settlement should deter other companies from attempting to improperly enrich themselves by overcharging the government, said Nick Brown, the U.S. attorney for the Western District of Washington.
"Providing health care services in rural areas, especially to Indigenous people in remote areas of Alaska, is vital and must be protected," he said.
GCI spokesperson Heather Handyside said in a written statement that the company takes seriously its responsibilities as "stewards" of the federal programs.
"This settlement concludes several years of active discussions with Federal regulatory agencies," she said. "It reflects the result of both broad changes in program guidance and past challenges GCI identified during an extensive internal review."
She said the settlement retroactively applies more recent federal guidance regarding the subsidies to the years 2010 to 2016. She said it also resolves "a limited number of compliance issues" that the company self-reported. The company has worked to ensure that appropriate protocols are in place, she said.
GCI agreed along with the settlement to enter into a corporate compliance agreement with the FCC.
This story was originally published in the Alaska Beacon on May 11, 2023. Alaska Beacon is part of States Newsroom, a network of news bureaus supported by grants and a coalition of donors as a 501c(3) public charity. Alaska Beacon maintains editorial independence. Contact Editor Andrew Kitchenman for questions: info@alaskabeacon.com. Follow Alaska Beacon on Facebook and Twitter.