The KUCB Newsroom provides newscasts Monday through Thursday at noon and 5 PM on KUCB Radio. You can find many of our local news stories here.
With Veto Reversals, Unalaska Avoids Some Budget Cuts — PCE, Scholarships, And More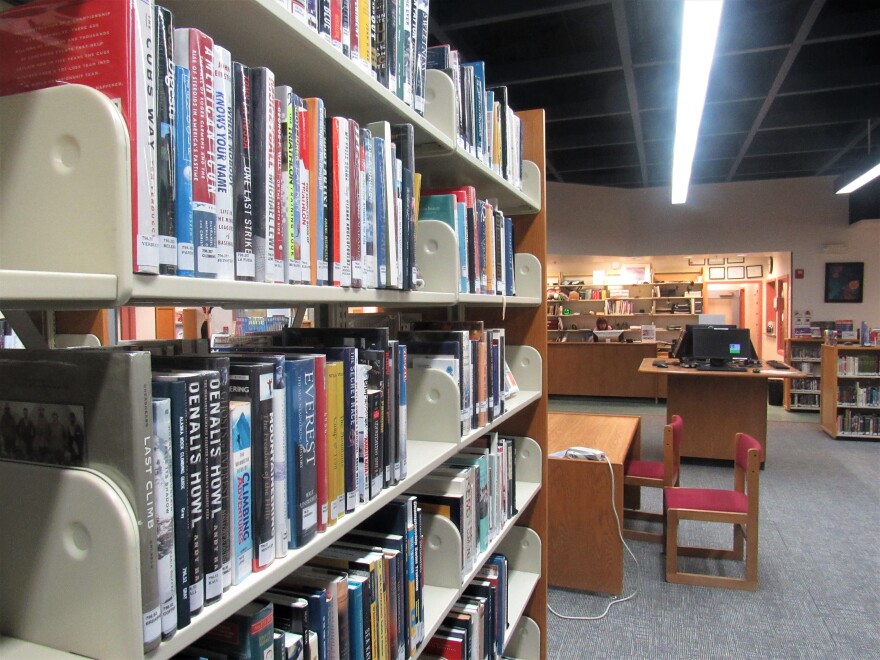 Unalaska and the Aleutian region are expecting to feel the sting of state budget cuts finalized this week — in areas ranging from health care and higher education to debt reimbursement and public broadcasting.
That said, several programs that were under threat earlier this summer have escaped the chopping block and had their funding restored — at least, for this fiscal year.
Among those programs is Power Cost Equalization (PCE), which uses state funds to subsidize the high cost of energy in rural Alaska. If Gov. Mike Dunleavy were to veto PCE — and sustain that veto — in the future, Unalaskans could see their utility bills increase.
"That is hugely concerning," said City Manager Erin Reinders. "Community-wide, that would impact us about $700,000."
Based on recent data, Reinders estimated that 430 residential customers of the municipal utility would lose a total of $230,000 in state support. She also said the clinic would take a $35,000 hit, while the City of Unalaska would lose $410,000 for its own facilities.
Beyond power costs, Unalaska's public library would be affected if Dunleavy were to sustain a future veto on the Online With Libraries (OWL) program.
Libraries statewide stood to lose $809,100 in broadband support, as well as Live Homework Help services, when the governor vetoed the OWL grant this year. If he hadn't backtracked, City Librarian Karen Kresh said Unalaska would've missed out on $27,000.
"The internet at the library is usable, but it's pretty much the minimum amount that people are able to get their stuff done with," said Kresh. "So I would hate to see the bandwidth decrease."
The library's internet contract is shared with the Unalaska City School District (UCSD), meaning any funding cut would also affect the connectivity at the two local schools.
But when considering recent budget threats, Superintendent John Conwell said the "most troublesome" was Dunleavy's move to eliminate funding for Alaska Performance Scholarships. They help to pay tuition for students going on to attend the University of Alaska.
"For our school district, it's been kind of the single greatest motivator for our students to enroll in the more rigorous courses, to keep their grade point averages up, and to actually sit down to do a little studying prior to taking the SAT, ACT, or WorkKeys," said Conwell.
Conwell didn't know how many UCSD graduates have used the scholarships to pay for some of their schooling, but he said he heard concerns from a handful of alumni before the cut was reversed.
Looking ahead, it's unclear whether Dunleavy will consider cutting or reducing any of these services during Alaska's budget process for the next fiscal year.
Local officials said they'll be watching the situation carefully. The same goes for those relying on benefits for low-income seniors and early childhood education initiatives like Head Start — both of which Dunleavy vetoed before restoring amid public criticism and a recall effort.
The governor said his reversals were the result of advocacy from Alaskans.
"What became pretty clear, I think to everybody, is that Alaskans value our elders, our seniors, and we value our children, our youngest," said Dunleavy. "And that's our future."
Still, Dunleavy said he wants to close Alaska's more than $1 billion budget gap next year while paying out full permanent fund dividends under the 1982 state law.