The KUCB Newsroom provides newscasts Monday through Thursday at noon and 5 PM on KUCB Radio. You can find many of our local news stories here.
Salmon Restrictions In Effect At McLees Lake Through July 9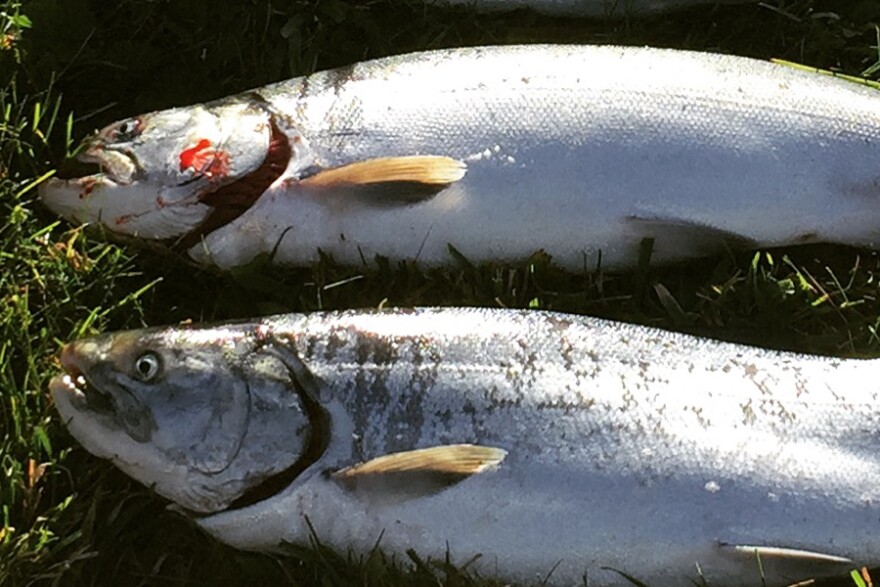 Unalaska fishermen cannot take salmon at McLees Lake within 500 yards of the river mouth.
The Alaska Department of Fish and Game issued that reminder Sunday as the restriction went into effect.
Biologist Lisa Fox said it'll last through next Monday, July 9.
"It's around the average peak time of that run," she said. "So if the run comes in normally, that should protect the peak."
This summer marks the first time in 18 years that Fish and Game hasn't monitored the Wislow run with a weir. That means managers can't adjust restrictions if the run peaks late — or collect detailed data on one of the island's most popular spots for subsistence fishing.
Fox said the department wasn't able to secure funding for the weir after its longtime grant expired.
"We're still hoping to get funding next year," she said. "Hopefully this is just a one-off kind of thing."
Fish and Game is exploring funding options with the federal Office of Subsistence Management and local organizations, including the City of Unalaska and the Qawalangin Tribe. Biologists are also considering the possibility of lower-cost drone surveys.
Until next summer, though, Fox said fishermen should abide by the white markers identifing Wislow's closed waters.