The KUCB Newsroom provides newscasts Monday through Thursday at noon and 5 PM on KUCB Radio. You can find many of our local news stories here.
After Island-Wide Outages, Repair Efforts Continue At Unalaska's Powerhouse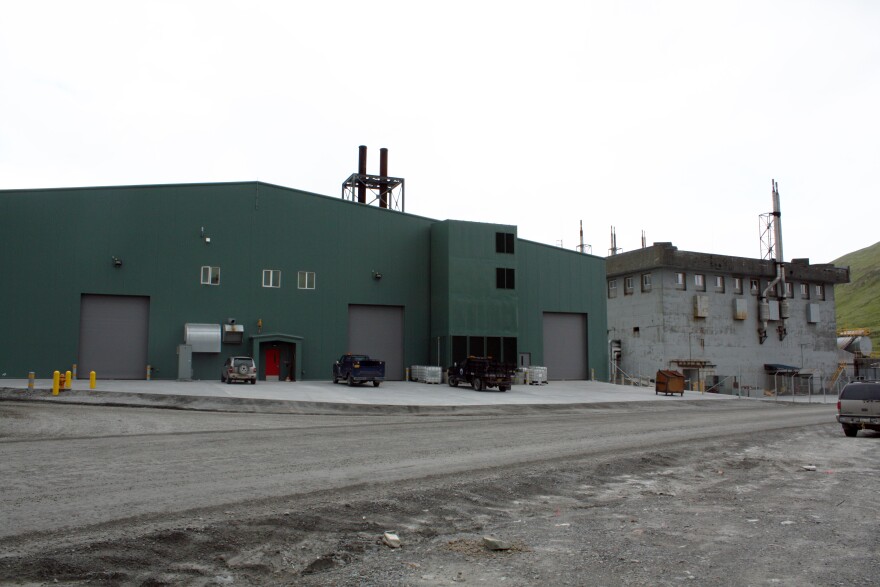 Unalaska's power is back on after two island-wide outages in the last two days.
The city's Department of Public Utilities has rerouted electricity around a damaged control switch at the powerhouse. That switch spurred the first, unscheduled outage Tuesday around 7 p.m.
"Everything tripped offline, meaning the generators and all the field breakers in the powerhouse opened up," said Utilities Director Dan Winters. "We found out one of our viper control switches was bad, and it blew a potential transformer."
While Winters' staff restored power Tuesday around 11 p.m., they scheduled another outage for Wednesday afternoon to replace the switch and transformer.
During that roughly three-hour outage, Winters said they took care of the transformer, but the switch needs more work.
"We still have a problem with it," he said. "Either it's still going aground somewhere or whatever, so we're going to get the city's electrical engineer of record on the phone and find out what's going on with the viper."
Winters said he appreciates the community's patience while his staff works to pinpoint the issue.
He doesn't expect intermittent outages now that the damaged switch has been bypassed, although a third partial outage did occur Thursday morning and lasted more than a half hour.
Update 6/5 at 5:08 p.m. -- -- --
While Unalaska's power is back on, Public Utilities Director Dan Winters says his staff is still working to repair a control switch that blew a transformer at the city powerhouse on Tuesday evening.
Winters says the switch has been bypassed to restore city power and protect the electrical system while the repair work continues.
Meanwhile, KUCB staff are in the process of bringing 89.7 FM back on the air.
Original Story 6/5 at 10:50 a.m. -- -- --
The City of Unalaska has scheduled a power outage Wednesday at noon that'll affect all city utility customers.
Officials say the Department of Public Utilities is "replacing and repairing damaged equipment" that caused Tuesday night's island-wide outage, which lasted about four hours. It's unclear how long Wednesday's outage will last.
While the city works on the problem, KUCB 89.7 FM is going off the air to protect some of the station's broadcasting equipment from power surges. We'll return to regular operations as soon as we can.