The KUCB Newsroom provides newscasts Monday through Thursday at noon and 5 PM on KUCB Radio. You can find many of our local news stories here.
PCR Wraps Up Summer Races With Virtual Bobby Johnson Summer Bay Classic Half Marathon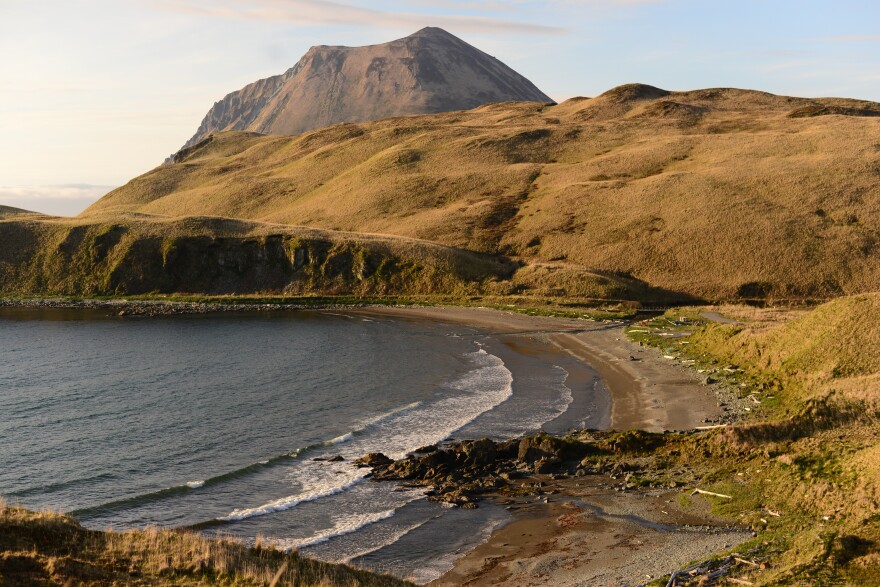 The Department of Parks, Culture, and Recreation's final summer run, the Bobby Johnson Summer Bay Classic Half Marathon wrapped up on Monday in Unalaska. The virtual race was held over the span of a month and participants were asked to submit times and tracking data virtually in order to observe local and statewide COVID-19 health mandates.
The race was split into two categories: runners and cyclists, and also included a 5K fun run—for which results were not tracked.
While participation was somewhat lower in this year's race compared to previous years, PCR Sports Coordinator Chris DiGiro said the run usually sees fewer participants than other events anyway, as it is a long-distance race.
"It's one of our least attended races just because it's such a niche race, just purely based on distance," said DiGiro. "It's a half marathon. We don't have many half marathon runners or bikers out here."
A total of seven participants submitted times and tracking information for the 13.1-mile race, and the fastest runners in both the adult male and female category clocked in at 5 hours and 29 minutes—with the adult male winner crossing the finish line just 26 seconds ahead of the adult female winner.
The fastest and only cyclist in the men masters category—which includes men ages 55 and over—achieved a time of 1 hour and 50 minutes, and the only other participant in the cycling bracket was in the male category with a time of 1 hour, 2 minutes, and 51 seconds.
DiGiro said he is unsure what the overall record time is or who holds it, but he said that he's pretty certain no records were broken this year.
In terms of sports events, he said, he's in the planning stages of trying to get a youth basketball league up and running, but it's going to be tricky due to social distancing regulations.
In the meantime, while the weather is still agreeable, DiGiro said, it's a great chance to start preparing for next summer's races—especially longer ones, like the Bobby Johnson Half Marathon.
"Start training now for next year," advised DiGiro. "I think anyone who wants to do it—even if it's just one time just to say that you've done it—start your training now."
You can find more information on upcoming PCR programming on theirfacebook page.