The KUCB Newsroom provides newscasts Monday through Thursday at noon and 5 PM on KUCB Radio. You can find many of our local news stories here.
GCI's Aleutians Fiber Project breaks ground in Akutan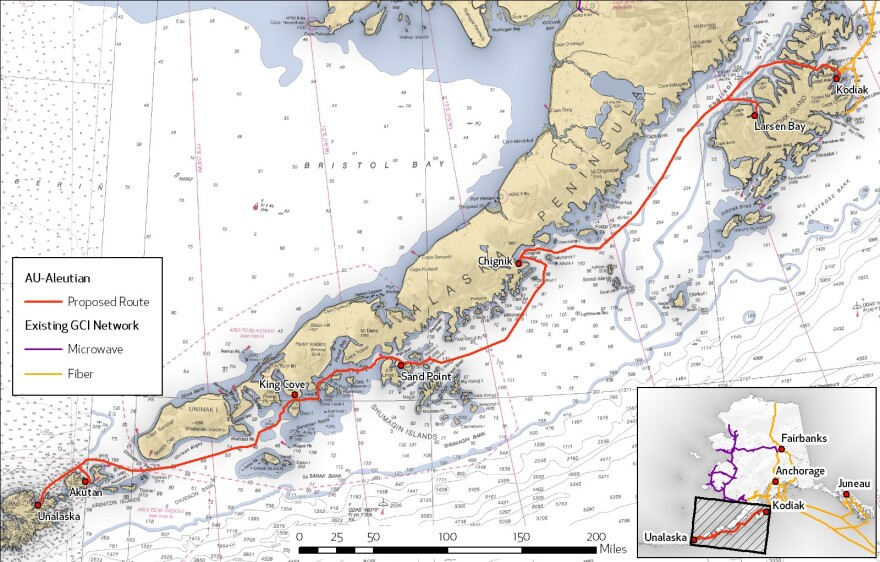 GCI is one step closer to connecting homes in Akutan to fiber optic internet.
On Nov. 8, crews for the telecommunications company began working on the cable landing station that will connect Akutan to high-speed internet. When service launches next year, those residents will have access to 2.5 gig consumer internet speeds, according to a statement from GCI.
The construction is part of the first phase of GCI's Aleutians Fiber Project. This phase includes bringing service to King Cove and Sand Point, both of which are expected to be linked into the fiber optic network by the end of the year.
In October, crews completed surveys for cable landing sites in six communities across the Aleutians: Chignik Lagoon, Chignik Lake, Cold Bay, False Pass, Ouzinkie and Port Lions.
Planning for the fiber optic project started in 2017. Unalaska was the first Aleutian community to connect to GCI's fiber optic network, with service launching at the end of 2022.